BAC Standard Modules "A" SERIES
Cabinet footprint 1010mm wide x 755mm deep.
Internal drawer dimensions 900mm wide x 600mm deep.
The BAC "A" Series of Drawer Storage Modules is the premier series in the BAC range, offering superior load bearing capacity and value for money. Made using precision manufacturing techniques and heavy gauge steels, the BAC "A" Series are second-to-none in terms of quality and functionality. These drawer storage modules can be fitted with forklift attachments and lifting eyes and can be transported fully loaded. When in place, the module can be adjusted using the integrated levelling feet. A cylinder lock acting upon all of the drawers provides security for the parts being stored and each drawer storage cabinet can be keyed alike if required.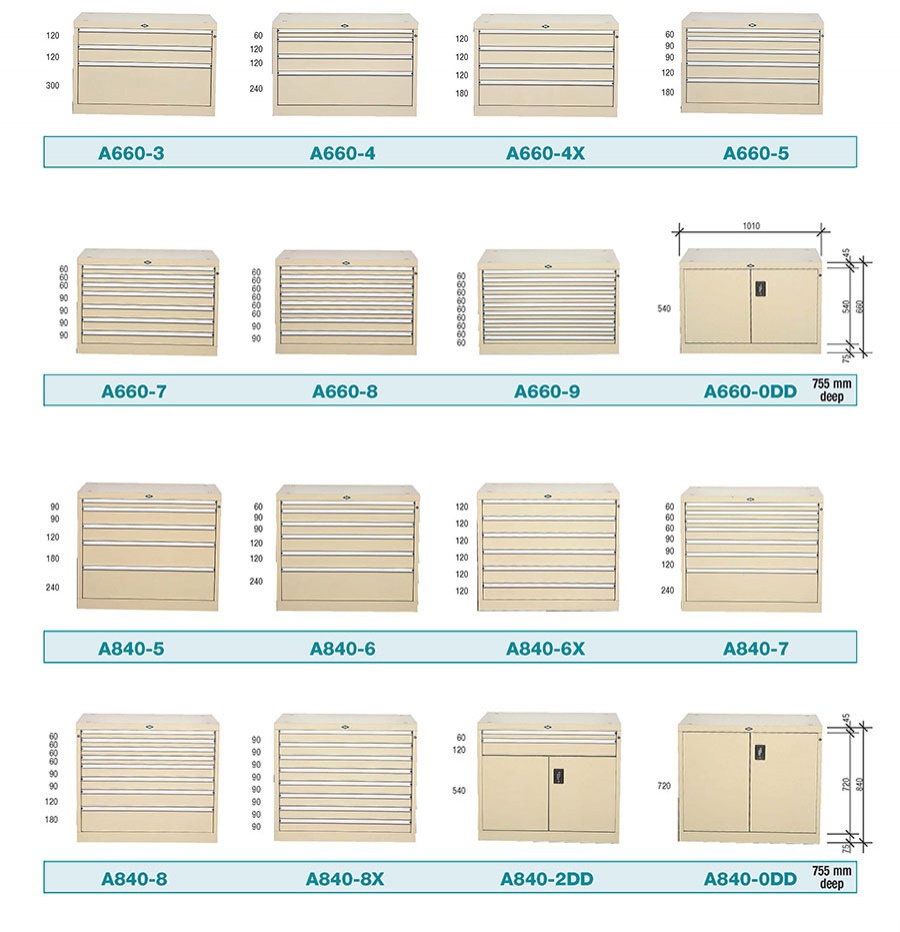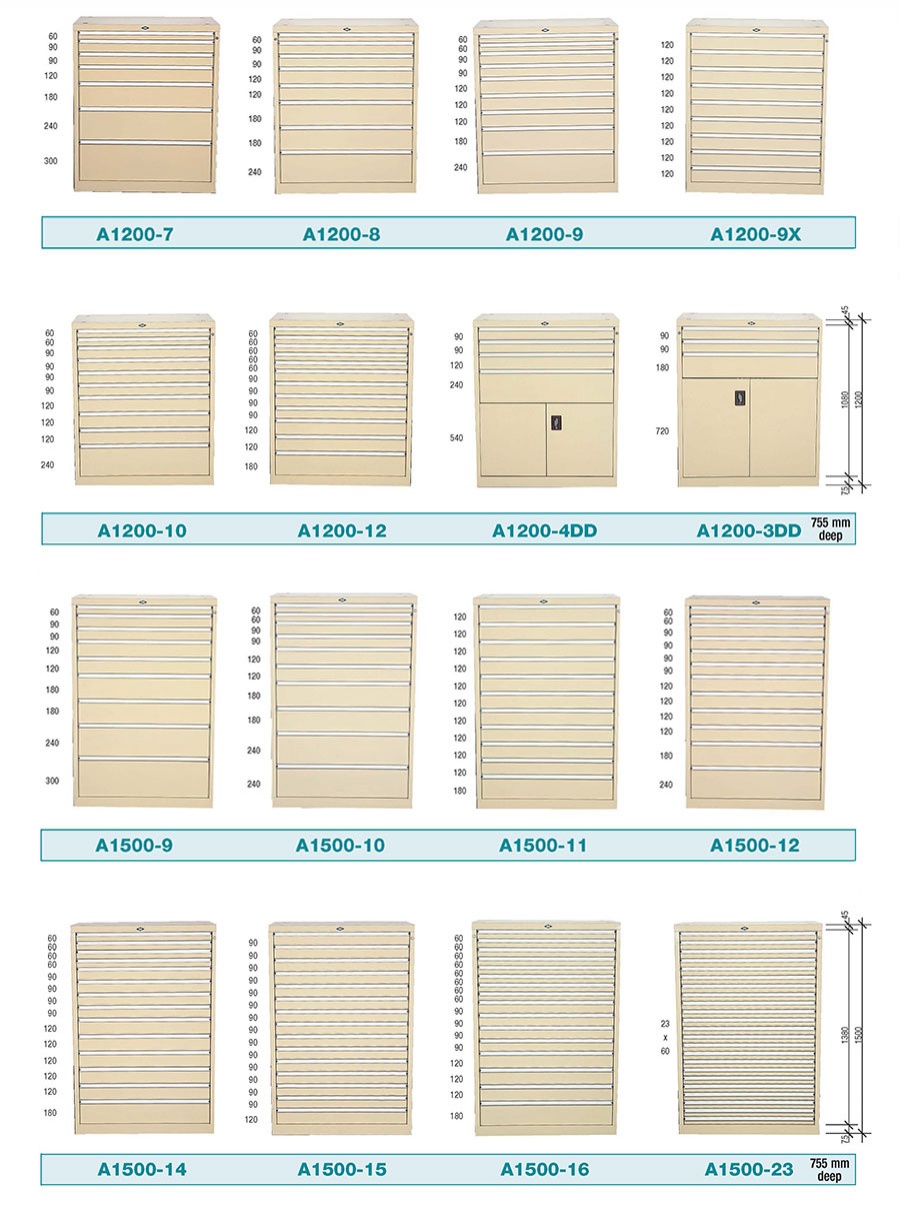 BAC Standard Loading Diagrams "A" SERIES

Using BAC standard loading diagrams is a quick way to select frequently used configurations for subdividing drawers. They are specified at the time of order and are fitted at the factory to have the drawers ready for loading on delivery. All partitioning material can also be supplied individually for end-user installation (details on catalogue pages A1.20 + A1.21).