BAC Standard Modules "J" Series
Cabinet footprint 710 mm wide x 575 mm deep.
Internal drawer dimensions 600 mm wide x 450 mm deep.
The BAC "J" Series of Drawer Storage Modules provide a small drawer unit that is very easy to access. The drawers are shorter and narrower which makes these drawers perfect for applications where quick access to a drawer is required. Technicians and mechanics will appreciate the short pull of the drawer and its smooth travel. Being small and shallow, these modules perform well in small areas, whether it be in machine shops, in the back of vehicles or underneath existing benches. The "J" Series Drawers come complete with the patented BAC Central Locking System and the modules can be fitted with wheels and handle to be converted to a trolley.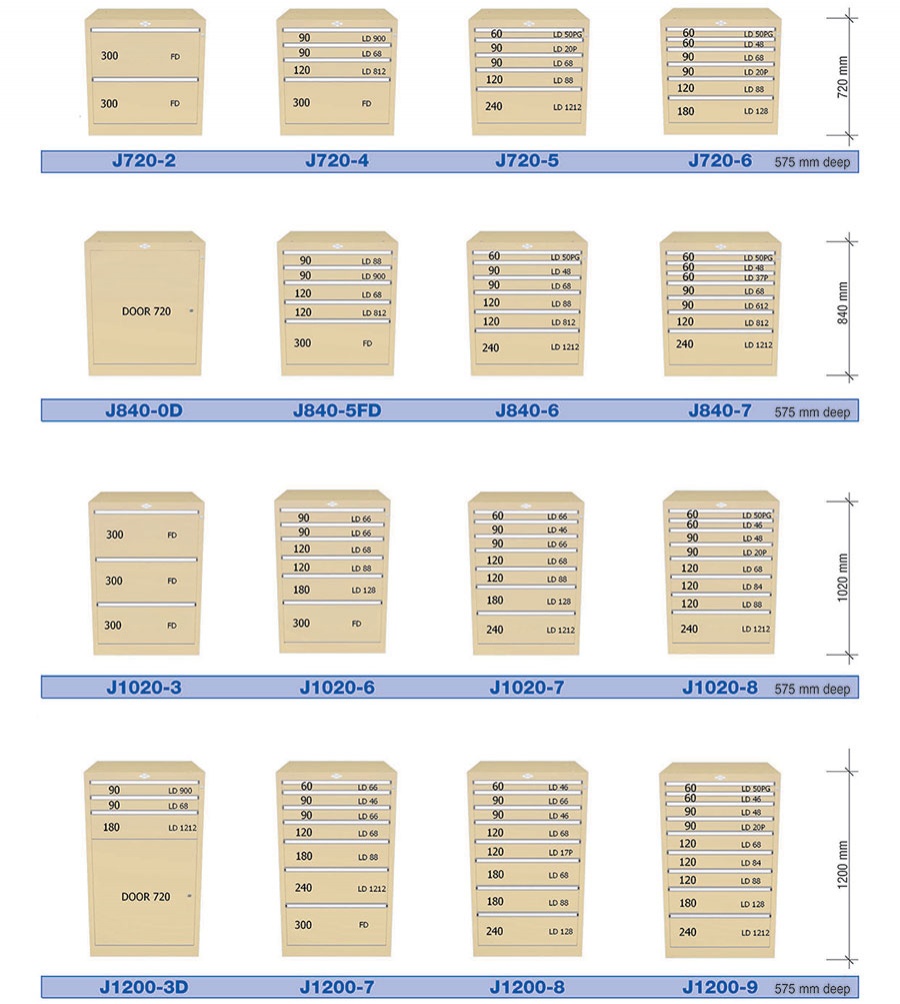 BAC Standard Loading Diagrams "J" Series
BAC Standard loading diagrams are selected form frequently used configurations. They are specified at the time of order and are fitted at the factory to have drawers ready for loading on delivery. An expert advisory service is available to assist with the appropriate selections. All partitioning material can be supplied individually for end-user customisation.