BAC Standard Modules "L" Series
Cabinet footprint 560 mm wide x 755 mm deep.
Internal drawer dimensions 450 mm wide x 600 mm deep.
The BAC "L" Series Drawer Storage Module is a narrow module with deep drawers. The shape of the "L" Series means that it can fit in tight areas, such as between machines or workbenches, while still offering a generous storage capacity. "L" Series Drawer Storage Modules are also a useful enhancement to a workbench, especially in lean manufacturing facilities, and they can be converted into nimble trolleys which can easily be manoeuvred through tight spaces. High yielding steel has been used in the construction of the cabinet and the BAC Central Locking System keeps the cabinet secure.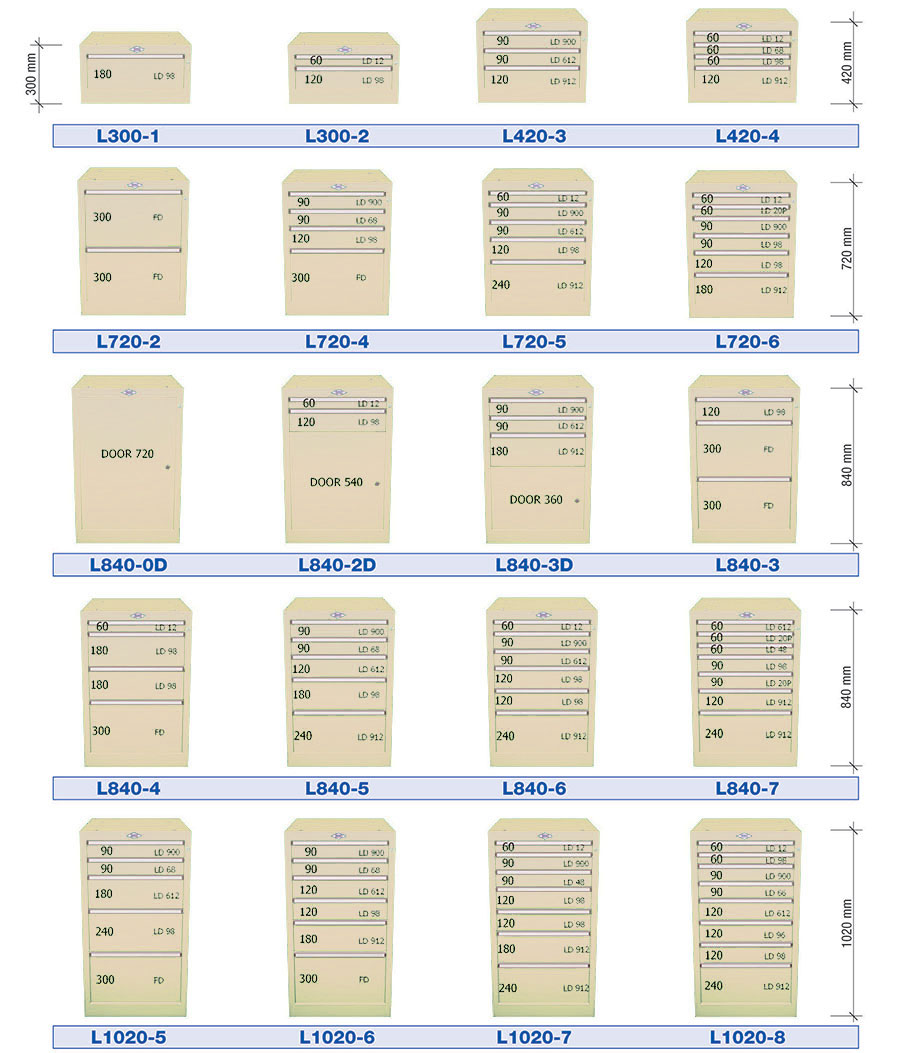 BAC Standard Loading Diagrams "L" Series