"TB" Series Tool Trolleys
The "TB" Series of BAC Tooltrolleys offer a versatile solution for combined Spare Parts and Tool storage. The "TB" series combines the compact nature of the "TJ" series with the load bearing ability of the "TA" series to form a durable unit that is suited to any Tooltrolley scenario.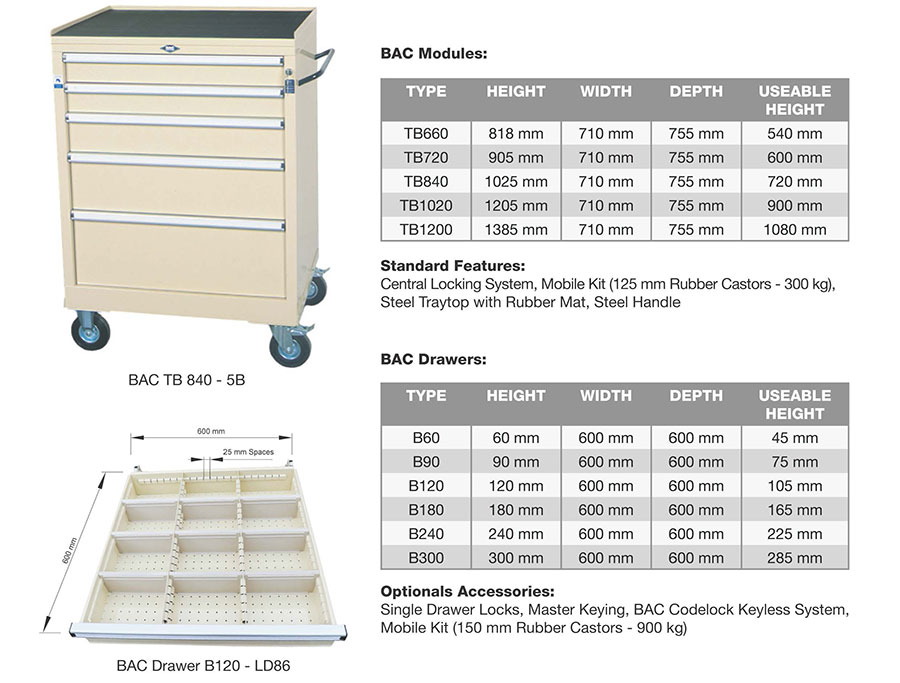 BAC Standard Tooltrolleys
"TB" Series

BAC Standard Loading Diagrams
"TB" Series

"TJ" Series Tool Trolleys
The most compact model in the BAC Tooltrolley range provides versatile mobile storage to suit any workplace where space commands a premium. Its sturdy wheels allow for swift maneuverability with firm, reliable brakes to keep the unit in its desired place. The rugged construction is finished with lockable drawers that keep hand-tools and accessories always at hand, secure and contamination-free. A wide selection of drawer layouts are available to ensure maximal drawer capacity is used for each unique application.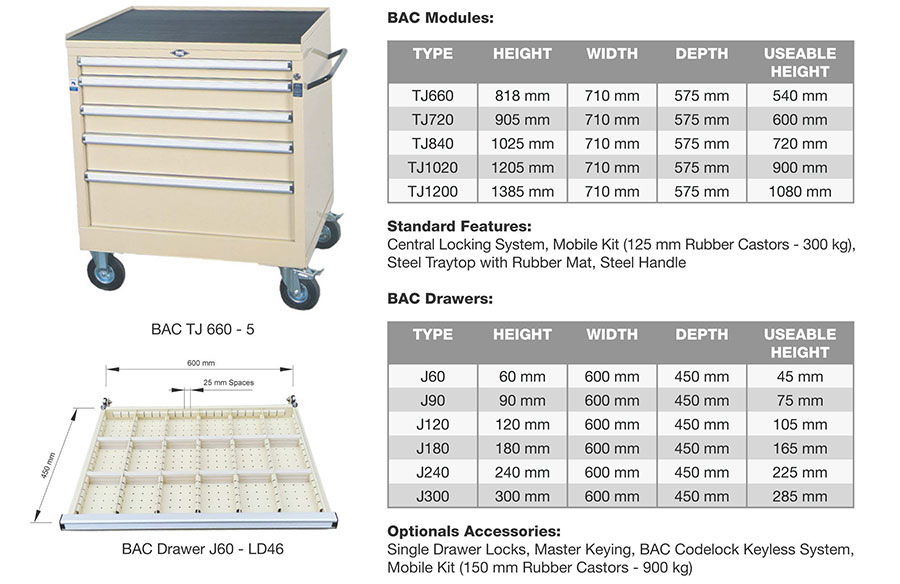 BAC Standard Tooltrolleys
"TJ" Series

BAC Standard Loading Diagrams
"TJ" Series