"TA" Series Tool Trolleys
A large-capacity trolley to carry complete tool sets and extensive spare parts stock. The steel traytop offers mobile workbench space anywhere in the workshop to keep tools near the job. The drawers have a high load capacity, they are fully lockable and supplied with labels for easy identification of contents. All drawers are factory-fitted with adjustable compartments for maximal use of drawer space.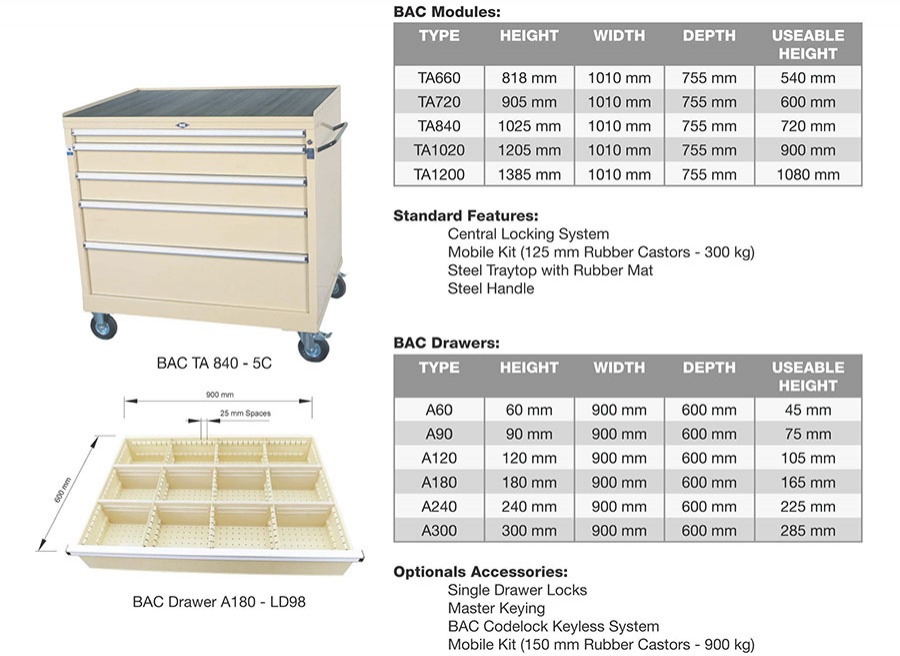 BAC Standard Tooltrolleys
"TA" Series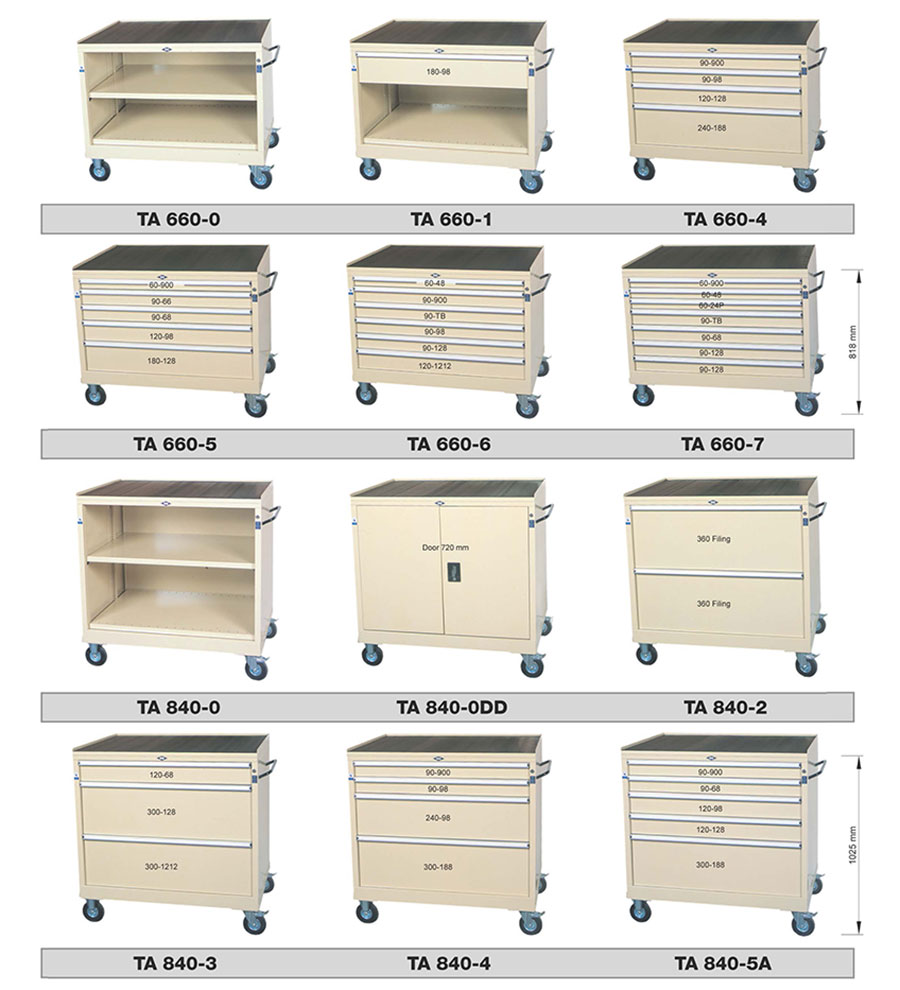 BAC Standard Loading Diagrams
"TA" Series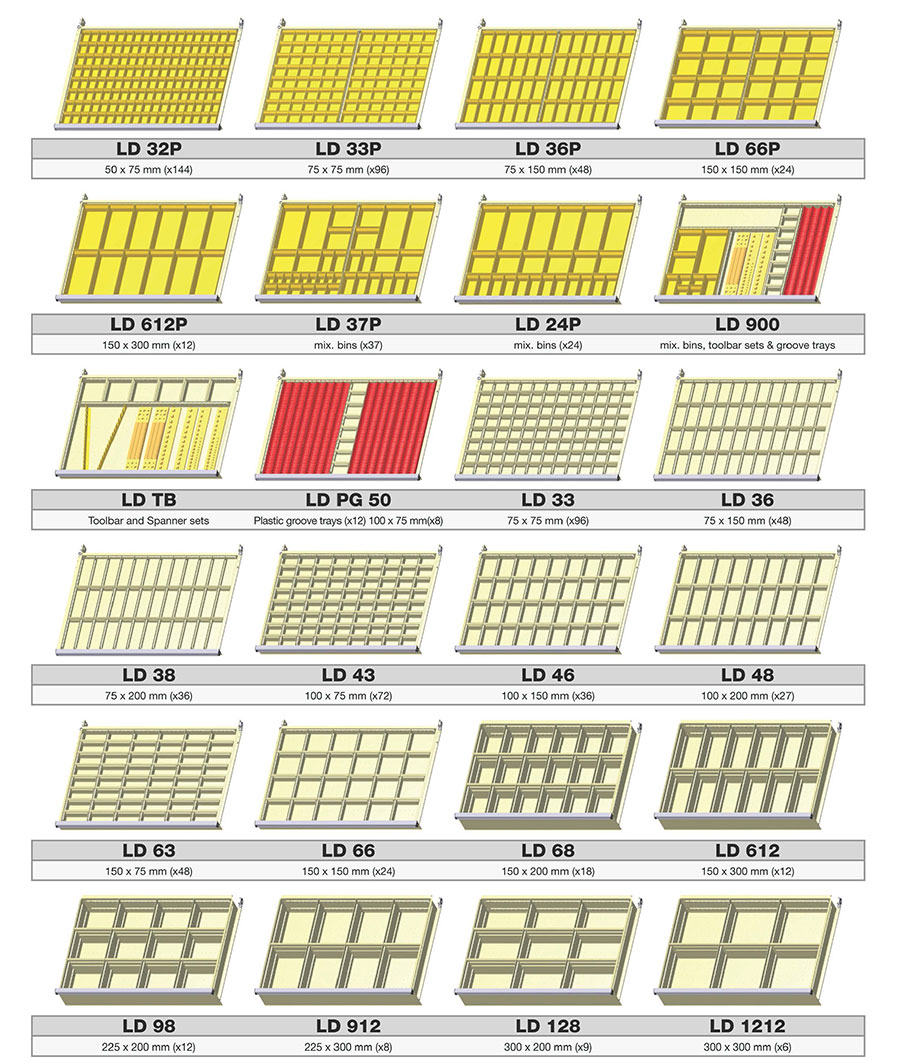 "TM" Series Tool Trolleys
The "TM" Series of BAC Tooltrolleys is the ideal solution for storage in Automotive workshops. Wide drawers pull out fully to display an entire set of work tools at a single glance, optimally laid out with the aid of custom-designed BAC Toolbars and adjustable partitioning.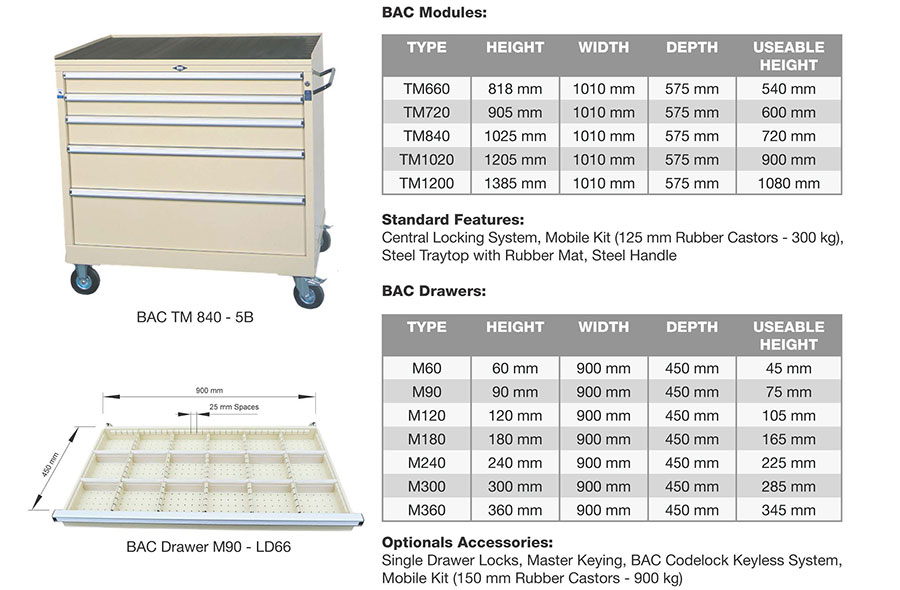 BAC Standard Tooltrolleys
"TM" Series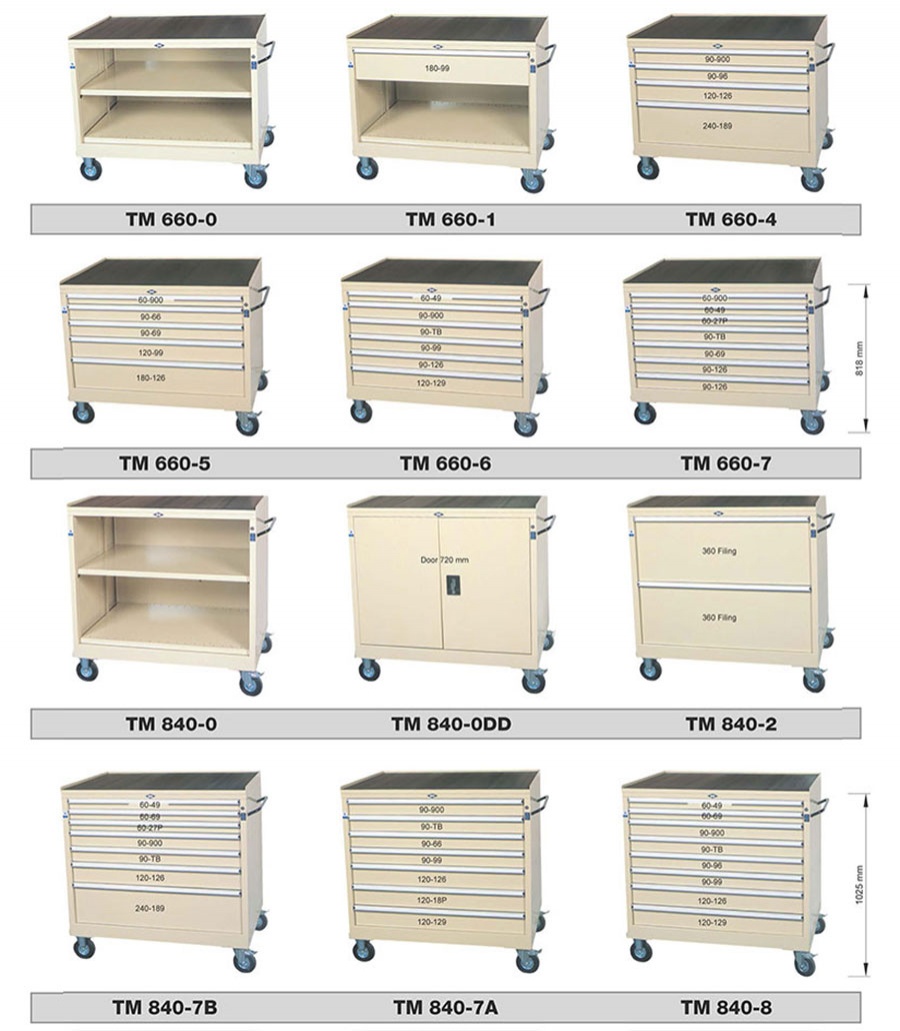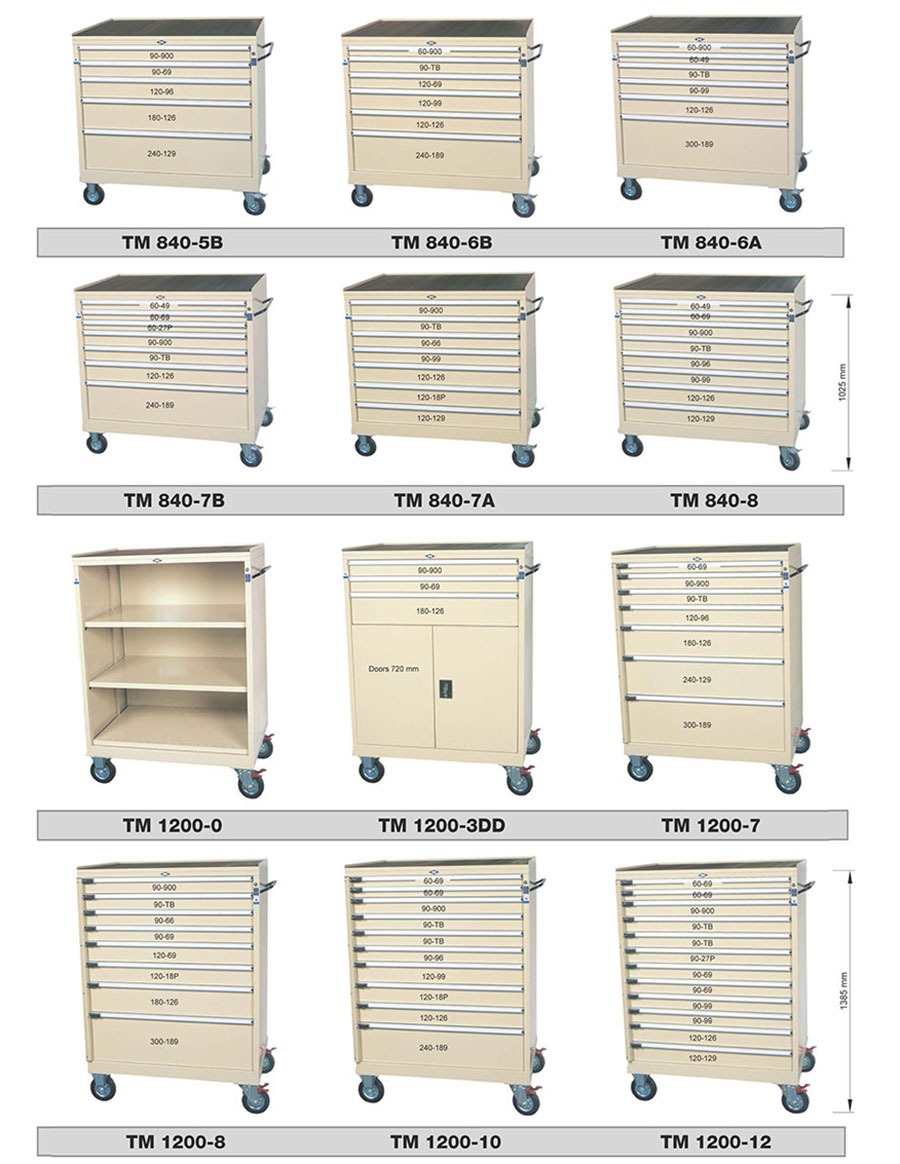 BAC Standard Loading Diagrams
"TM" Series