Cabinets with shelves only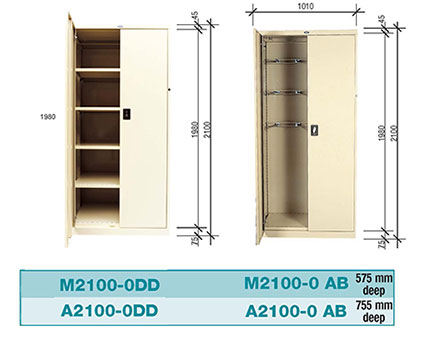 BAC Shelf Cabinets are a modular shelving cabinet for warehouses parts stores. These are particularly suitable for medium sized part storage. Shelves can be adjusted vertically in 15mm increments and shelf separators can be added in order to create a shelf parts bin of a particular size to suit the size of the item being stored.
Each shelf is capable of storing up to 250kg evenly loaded and the storage cabinets themselves are in fact a module that can be stacked, or even bolted together, to create a modular warehouse storage system.
Shelf Cabinets for stores and warehouses are available in heights of 1200mm, 1500mm, 2100mm and 2400mm. Lower heights are also available for use beneath a workbench.