Top Door Dust Control Cabinets
Dust Control Cabinets with doors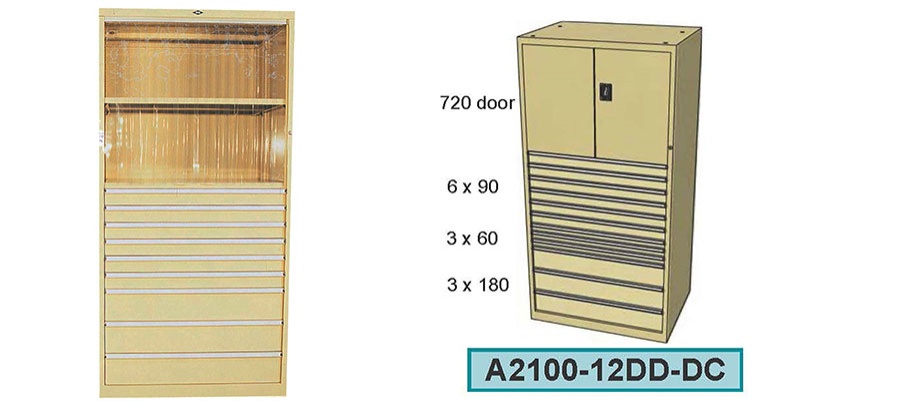 BAC Top Door Dust Control Cabinets are an industrial storage system combining secured shelving above partitioned drawers with BAC's patented Dust Control Drawer system.
BAC Dust Control Drawers are internationally recognised as the premium small parts storage solution in warehouses with active contamination control requirements. The three point locking doors, combined with the central locking system for the drawers, provides stores and warehouses with a secure dust-free storage solution.
Top Door Dust Control Cabinets are available in heights of 2100mm and 2400mm.
BAC Standard Loading Diagrams "A" SERIES

Using BAC standard loading diagrams is a quick way to select frequently used configurations for subdividing drawers. They are specified at the time of order and are fitted at the factory to have the drawers ready for loading on delivery. All partitioning material is also available individually for customer installation (see page A1.20 + A1.21 for details)