Combi Shelving with Separators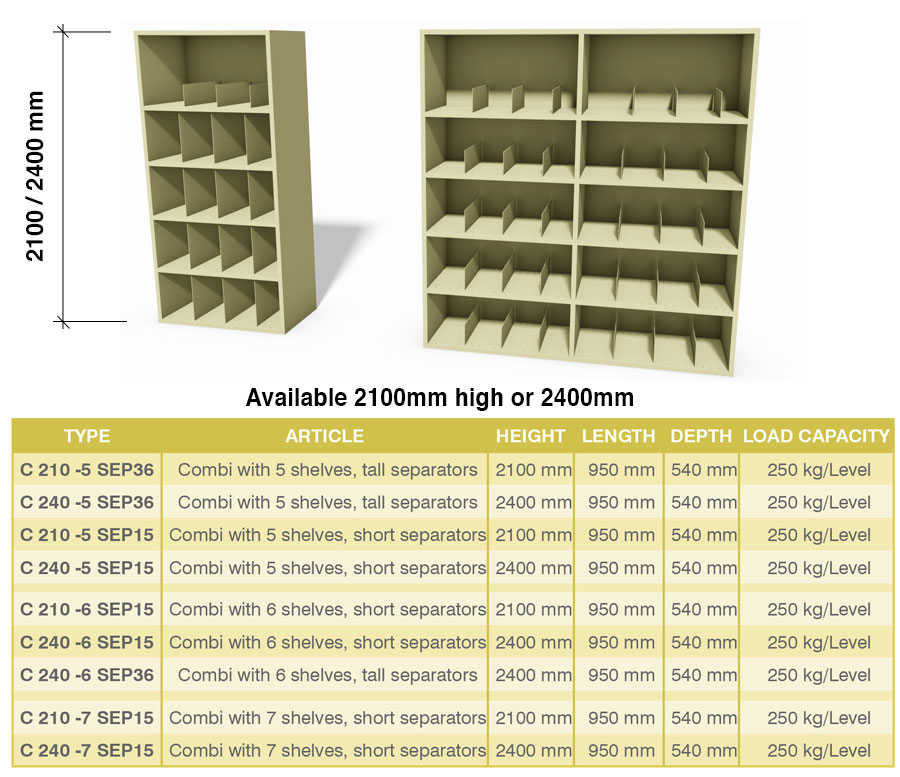 BAC Combi Shelving is a modular shelving system that is suitable for industrial workshops and stores. Shelves can be divided into individual locations using partial height separators of 150mm height, or full height separators of 360mm height.
The ability to separate the shelfs makes these shelves an ideal warehousing system. With a load capacity of 250kg per shelf, industrial warehouses can benefit from the easy adjusting that can be made to the shelf separator. Having a segregated shelf location helps prevent incorrect picking as well as speeding up the picking process. Additionally, shelves look much tidier and it is easier to keep them tidy. Whether you have a free-flowing warehouse, or whether you are building a mezzanine storage level on top of your shelves, the BAC Combi is tried and tested solution for all of your mid-sized shelving needs.